Improved student well-being with Social and Emotional Learning
Train students to become critical information consumers and creative problem solvers in the 21st Century.
Help children succeed not just in school, but in all avenues of life
Application Form for Students
BIS Christmas Bazaar SY 2022-23
Christmas: A Celebration for Light and Joy
BIS 20th Year AVP – 20 years of helping children succeed in all avenues of life.
Why Choose Benedictine International School?
Education is a cooperative undertaking of the home and the school, which requires unity of purpose and consistency in the pursuit of this end. As a philosophy, the Benedictine International School (BIS) believes that through quality education, we form total persons who are prepared to meet the demands of life and who will be movers of society.
Home of the

ABM Accounting, Business and Management
GAS General Academic Subjects
HUMSS Humanities and Social Sciences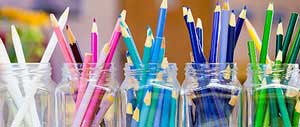 Academic Programs
BIS is committed to an educational program that forms the human person. The academic program integrates…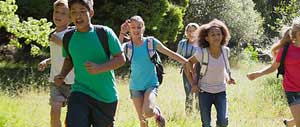 ESL Program
BIS offers ESL Program as part of its commitment to provide equal learning opportunities to students with various…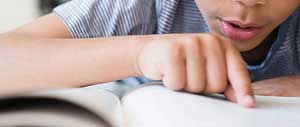 Methodology
SEL is the systematic classroom teaching of Emotional Intelligence. BIS adds programs to the regular school day…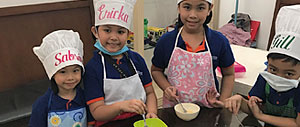 ECA
BIS recently enhanced its Extra-Curricular Activities (ECA) program to better cater to the various interests…
Things I appreciated most about being part of BIS:
"Reflecting on my educational journey at Benedictine International School, I am grateful. The lessons I learned, both within and beyond the classroom walls, have shaped my academic knowledge, character, and understanding of the world. Each experience, whether challenging or joyous, BIS has taught me that they are stepping stones on the path of growth and self-discovery.
Although I will soon be moving to another school filled with excitement and bittersweet anticipation, change is inevitable. I understand that the future holds new adventures, and challenges await me. Amidst this realization, I find solace in the cherished memories I have created with you, my teachers, and my classmates. Someday, when I have my children, I will regale them with enchanting tales of my time here, painting vivid pictures of the joy, growth, and bonds I forged."
"One thing I appreciate about being a part of BIS is that they are an open community that applies the 5Cs and systems thinking. These helped me become a better student and a better person outside the school community.
Another thing I appreciate is that the teachers are very eager to help their students learn and grow to become better individuals. As an alumna of BIS, I learned many new things thanks to the teachers, who are very dedicated to helping students.
Lastly, I appreciate our school director, Ms. Joan, and our principal, Mr. Radaza, for really understanding each student's different needs and creating school events that can cater to the needs of the students. With those events, you can learn life lessons like sportsmanship and respect. I am grateful to everyone in BIS because they have helped me become who I am today."
"1.) The environment – I immediately felt welcomed when I first joined BIS. The students were excited to have new classmates and to get to know them. The teachers are also amiable and helpful with the needs of different students.
2.) The Systems Thinking Habits helped us students see our problems and approach them differently. It helped us to get out of our comfort zone and see things from a different point of view.
3.) Inclusion Program – As a college student who wants to work with children with special needs in the future, I am amazed at how BIS welcomes SPED students. As the years passed, I saw how the SPED students learned and became independent. This is very heartwarming as they are not treated any differently."
"Throughout my grade school and high school journey, I want to express three things I appreciate about Benedictine International School. First, Systems Thinking Habits which was introduced in 2015. To me, applying the habits and tools changed how I perceive things. At first, I only put little thought into the consequences of my actions. Systems Thinking made me realize that I am part of a bigger whole, which changed my life forever.
Second, better connections with the faculty and staff. I noticed that the teachers are more open to the students' problems or questions. This is a strong point of this school as it helps the students learn more about their interests. The same point goes for the staff of the school. Also, the guards are friendly, and the janitors are also understanding.
Third, the Inclusion Program allows shadow teachers to attend with students with special needs. This is a rare feature of a school in the Philippines, as most schools do not allow shadow teachers to be present in the class. I also made friends with international students and would not have been able to do so in other schools."
Three things that our Parents appreciate most about the BIS Online Learning Program:
"Casual atmosphere, regular emails to parents and less expense overall"
"It is efficient, convenient and effective"
"Very safe during the pandemic. No hassle to prepare in the morning to attend classes. Close monitoring of our child's health and well-being"
"Teachers are attentive to their students, access is fairly okay and teachers reach out when kids are falling behind."
All Classrooms are now equipped with LCD Projectors to make learning more fun, interesting and interactive.
Congratulations to BIS Tigersharks for winning the HIS Volleyball Tournament 2016-2017.
© Copyright 2009 - 2023 Benedictine International School, Quezon City. All rights reserved.