General Academic Programs
Benedictine International School is committed to an educational program that forms the human person. The academic program integrates the various areas of knowledge and information, skills and values; and ensures that the different aspects of the learner's growth: spiritual-moral, intellectual, psycho-emotional, socio-cultural, aesthetics, and physical-mental health in commensurate with ones maturity and development are given equal importance and consideration.
Though BIS complies with the Department of Education K-to-12 Curriculum its academic program is an enhanced practical curriculum that adheres to international standards.
Brought about by the present demands of globalization on the use of English for communication, the primary medium of instruction for all learning areas is English. Values Education, aside from being a separate subject, is integrated in and across the curriculum. To meet the foreign language requirement for international schools, the school offers Korean from Grades 1 to 10
The school is organized into Kindergarten, Primary School, Intermediate School and High School. The Kindergarten has Kinder 1 and 2; the Primary School is from Grades 1 to 3; the Intermediate is from Grades 4 to Grades 6; Junior High School (Grades 7-10) and Senior High School (Grades 11-12 Academic Track, with the following strands: ABM, GAS, and HUMMS).
Benedictine International School offers ESL Program as part of its commitment to provide equal learning opportunities to students with various cultural beginnings.
The main objective of the program is to prepare the non-English speaking student for entry into the regular curriculum of BIS. The program aims to hone the English proficiency of ESL students to help them achieve meaningful learning experiences in their succeeding years of study here and abroad.
English Tests of varying difficulty are given to ALL non-English speaking students seeking admission to BIS to determine their level of English proficiency.
There is no required level of English proficiency; however, students recommended to take various ESL courses must undertake them to ensure better standing in the regular curriculum of the school. ESL and other special English courses are given throughout the year.
BIS Special English Program (for Non-English Speaking Students)
Preschool and Levels 1, 2 and 3
Non-English speaking students at these levels are mainstreamed in all subjects. The teaching of English basic communication skills is integrated in all subjects.
Levels 4, 5 and 6
Content-based instruction in English thru pull-out classes is required. Minimum competencies in English language development, content area and social skills are expected for the child to exhibit at the end of the curriculum year. Students who shortfall in these expected competencies will be given remedial classes, at least twice a week, to cope with the requirements of the level.
Levels 7, 8, 9 and 10
Content-based instruction in English is required incorporating the skills of listening, speaking, reading and writing. Students in each level are grouped according to their need and preparedness as reflected in their scores on the Placement Test, given at the start of the academic year.
Special attention is given to the English needs of the students in Levels 9 and 10. The preparation for a more formal English is more intensive and thorough.
Other Requirements for Foreign Students
Foreign students from Levels 4 to 10 are required to take Special Filipino subjects. These classes are scheduled during the regular BIS class hours. Competent teachers for Filipino are pooled to teach basic lessons in the subject.
Furthermore, foreign students admitted to Levels 8, 9 and 10 are to take Philippine History and Filipino I as mandated by DEP-ED.
Methodology & Experiences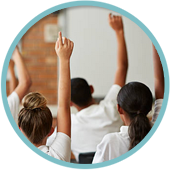 Social Emotional Learning (SEL)

SEL is the systematic classroom teaching of Emotional Intelligence. BIS adds programs to the regular school day, a curriculum for handling life: improving self-awareness and confidence, managing disturbing emotions and impulses, increasing empathy and cooperation.
When social and emotional skills are taught and mastered, they help children succeed not just in school, but in all avenues of life. Numerous studies have found that young people who possess these social and emotional skills are in fact happier, more confident, and more capable as students, family members, friends and workers. At the same time, they are far less prone to drug or alcohol abuse.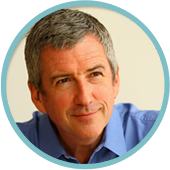 Natural Born Winner (NBW) Program for Schools

NBW is a practical, flexible, easy to apply program which introduces students to a clear formula for achieving success whilst supporting the development of a confident, winning attitude.
Each session has been designed for active student participation; encouraging discussion pair work, group work and individual reflection.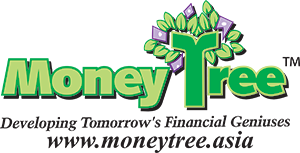 Financial Literacy

MoneyTree specializes in preparing teens for the financial decisions they have to make tomorrow. We've focused on training teens extrinsically & intrinsically to ready them with knowledge & skills to approach financial decisions well.
Extrinsic Strengths: Skills to recognize & manage the environment
Teens must be given the knowledge to plan their spending & grow their wealth
Teens must assimilate the habits of spending wisely, protect & grow their wealth through wise investments
Teens must develop a strong defense against social pressures that mislead them into not saving & protecting their money
Our philosophy to financial success
Teens must be able to earn money
Teens must be able to save money
Teens must be able to grow their money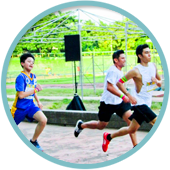 Student Activities
To achieve BIS vision for a balanced and holistic formation and development of learners as total persons, the students are required to involve themselves in an extensive range of co-curricular and extra-curricular activities. In addition, the students participate in physical, cultural, spiritual and social programs.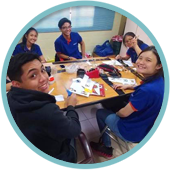 Student Organizations
Active participation in student organizations is an important venue for honing the talents, abilities and leadership potentials of the students of BIS. As such, membership and participation in a student organization is required from Level 1 to Level 10. Some of these are: Student Council, Athletic Teams such as Basketball, Badminton and Taekwondo, Table Tennis, the Benedictine Chorale, Dance Club, Cooking Club, Arts Club and Indoor Games.
Extra-Curricular Activities (ECA)
BIS recently enhanced its Extra-Curricular Activities (ECA) program to better cater to the various interests of its students. Through this program, students are given a chance to discover new skills and talents beyond the limitations of a classroom set-up.
These relevant programs allow the students to develop holistically without having to take out the fun part in learning; such a learning experience is undeniably memorable and life-changing. Unafraid to seek out and to develop the best programs for its students, BIS continuously makes giant leaps in keeping true to its promise of helping children succeed in all avenues of life.
© Copyright 2009 - 2023 Benedictine International School, Quezon City. All rights reserved.